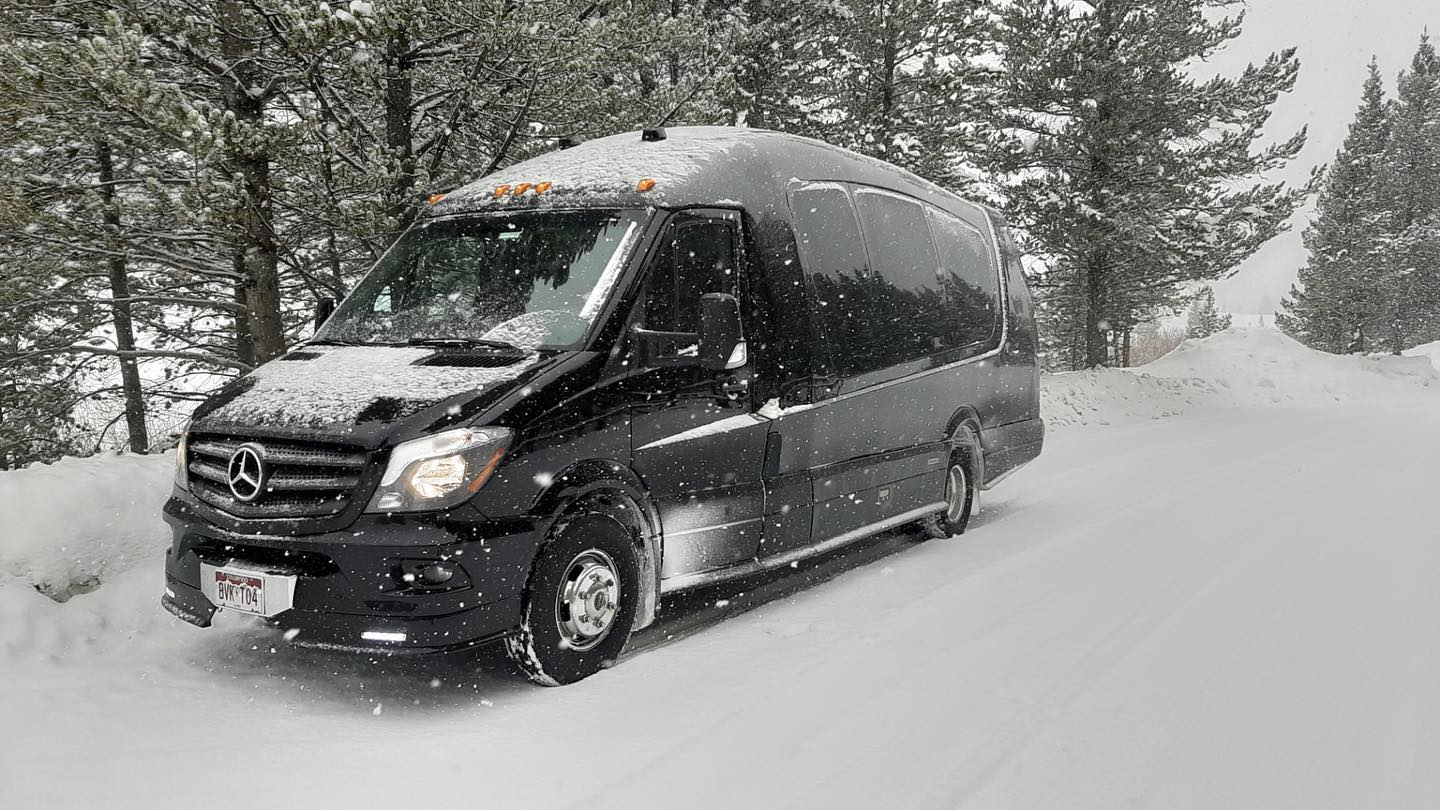 Denver Executive Limo, a proud division of ExecuStar World Class Transportation is proud to partner with RoadStallion to offer not one, not two, but THREE custom build Mercedes Benz Sprinters in Colorado for private chauffeured transportation.
RoadStallion provides the perfect solution when an SUV cramps your space and a van cramps your style.® With custom features designed to provide the ultimate in refinement and sophistication, you'll travel safely in the lap of luxury.
Every RoadStallion is built on a Mercedes-Benz Sprinter chassis and custom finished to offer the ultimate small group transportation experience for the most discerning passengers. Delivering a superior level of comfort and safety, with room for luggage, golf bags, and other carry-on items, the RoadStallion still feels spacious and unconfined. Quite simply, RoadStallion is in a Class of its Own

RoadStallion's unique features provide an ultra-sophisticated small group transportation experience. Distinctive elements include: 6' 5" of headroom; oversized, tinted panoramic windows that offer privacy without compromising views; the latest in entertainment technology; and luxurious, diamond-stitched leather reclining/swivel seats. All this in an extra-spacious cabin that is one foot wider than a standard Sprinter.
In Colorado, the RoadStallion has quickly become the most popular wedding transportation vehicle for bachelorette parties, bridal party transportation, and guest shuttles. The interior space of RoadStallion allows for any need inside – a party or a place to get ready!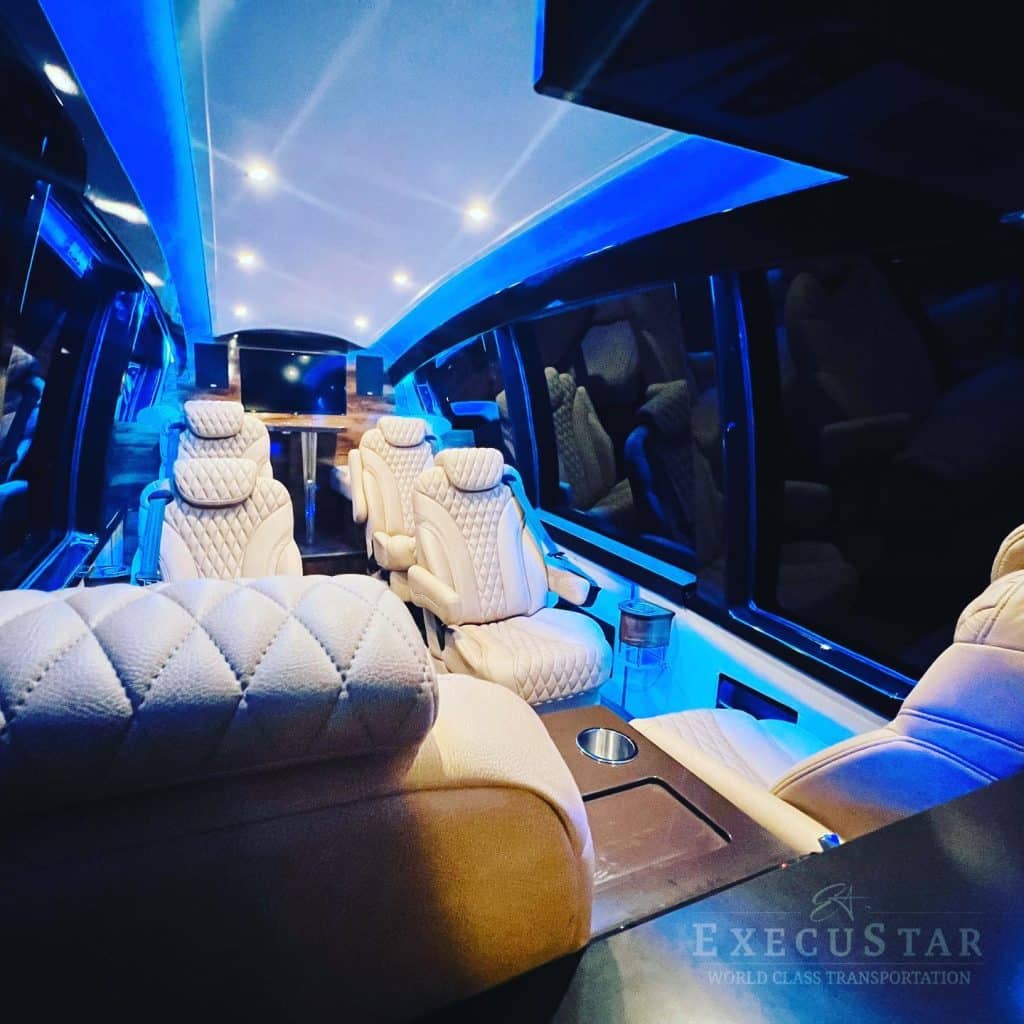 Second to weddings, ski transportation in Colorado is unmatched in the RoadStallion. Clients are able to enjoy long trips into the mountains with creature comforts like wi-fi, streaming services, reclining chairs, and customer lighting. The Mercedes Sprinter 3500 chassis makes for a safe drive even into the blizzards of the Rocky Mountains.
You can tour the three Denver Executive Limo RoadStallions here: